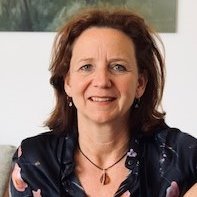 Speaker
Els Lagrou, senior policy analyst and coordinator on financial literacy at the OECD in the Directorate for Financial and Enterprise Affaires, Paris, France
Title of the keynote
Digitalisation of finance: impact on financial education and beyond
Bio
Els Lagrou (MSc Economics, KU Leuven) works as a senior policy analyst and coordinator on financial literacy projects at the OECD in the Directorate for Financial and Enterprise Affaires. She coordinates the work of the OECD/INFE Technical Assistance project on financial education in the Commonwealth of Independent States (CIS). Together with her team, she provides policy and practical support for strengthening financial literacy and promoting financial well-being in the CIS region.
Els started her career in the private financial sector and then joined the Belgian financial regulator FSMA, working as an auditor in the area of banking supervision. When the FSMA became responsible for financial literacy in Belgium, she contributed to the development of the Belgian Strategy for Financial Education, was closely involved in the introduction of financial education in the Dutch-speaking education system and collaborated with Leuven Economics of Education Research (LEER) of the KU Leuven for research on innovative teaching material for financial education.
Content
In her contribution, Els focuses on the international recognition of financial literacy as a critical skill that empowers individuals to develop healthy financial habits and helps to make better financial decisions. Financial literacy levels vary widely across the world and the European Union. Including financial education in the formal school curriculum is recognised as one of the most efficient and fair ways to reach a whole generation. What are the OECD's guidelines and research developed to help countries implement financial education in schools? What about Flanders, that integrated financial education as a mandatory competence in the curriculum of secondary education? She talks about digital delivery of financial education, and how the OECD contributes to a better understanding of designing, delivering and evaluating digital financial education initiatives.